New Mexico Economic Development Department's Sustainable Economy Task Force (SET Force) & Sustainable Economy Advisory Council (SEAC)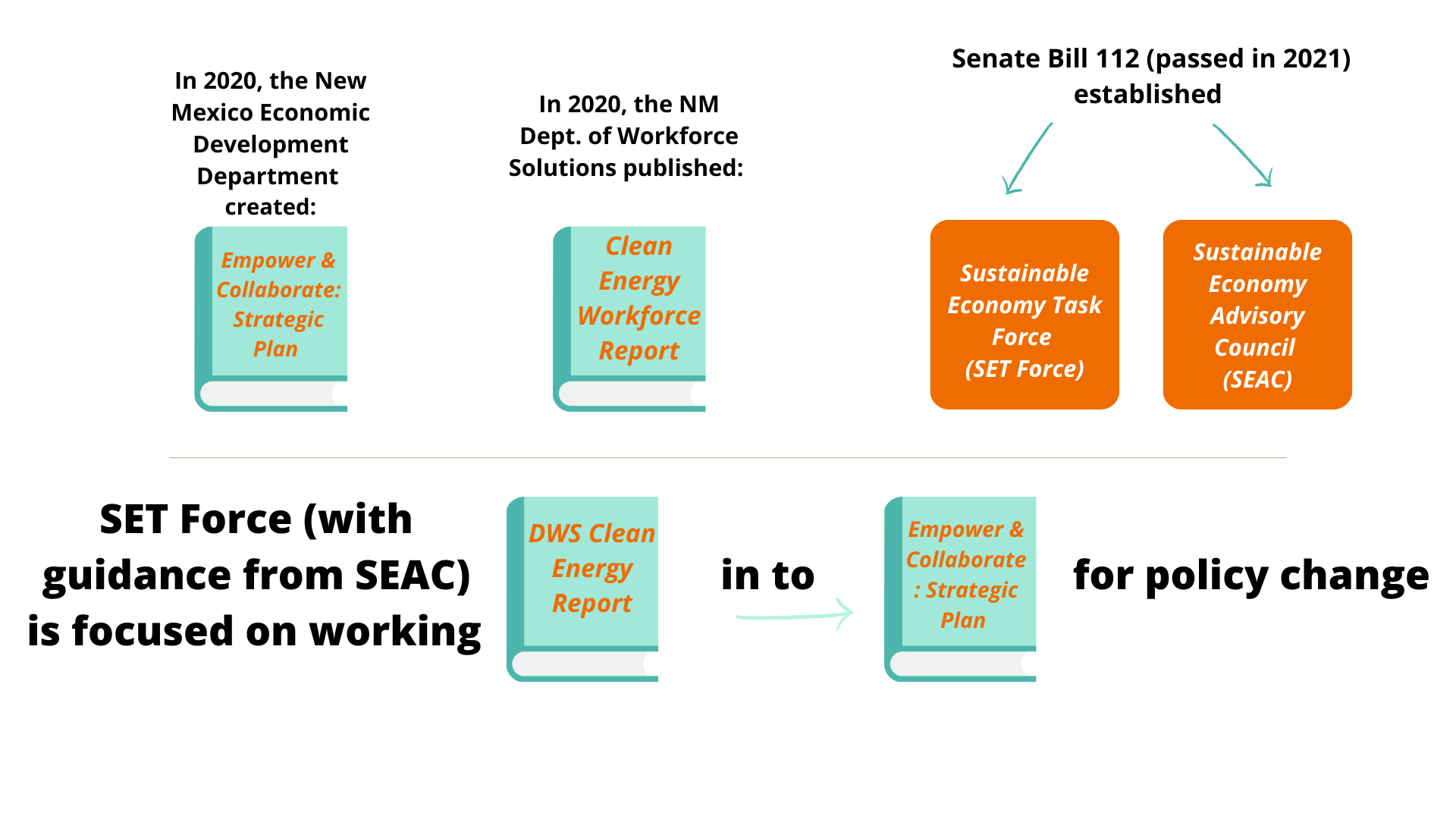 SET Force is comprised of representatives from various state departments

SEAC is mostly frontline community, tribal, and business representatives 

SET Force has to update the Economic Development Department's strategic plan annually through 2027
SB 112 Background
In 2021, the NM Legislature passed Senate Bill 112, that:
mandates the NM Economic Development Department to draft a

strategic plan

to diversify the state's economy beyond dependence on natural resource extraction,

establishes the

Sustainable Economy Task Force (SET Force)

– representatives from state agencies,

establishes the Sustainable Economy Advisory Committee (SEAC)

– tribal, business and frontline communities.
SET Force Strategic Planning
Between 2022-2027, SET Force is tasked with submitting updates to the EDD's  "Empower & Collaborate" strategic plan to transition the state away from reliance on natural resource extraction.
SET Force's strategic plan should provide policies that:
Promote new statewide jobs to replace oil and gas jobs

Diversity the state's tax revenue base

Support long term economic growth.
Get Involved
SET Force and SEAC Meetings:
Find the Sustainable Economy Task Force meeting calendar here.
The Advisory Council  meets on the 4th Tuesday at 3pm each month.